Written by Feed Wednesday, 25 April 2012 13:41
Attention, fans of The Vampire Diaries: have a box of tissues prepared tomorrow night.
That's the message producer Julie Plec sends in the following teaser, as she prepares viewers for "Do Not Go Gentle" by describing it as a "really, really, really sad" episode. For what reason?
Forwood, predominantly, as Plec says Caroline will continue to realize that Damon and Stefan are intent on killing Klaus at any cost, even if it means Tyler may perish along with him. And what actually happens when the hybrid confronts the creation he sired?
Watch that footage, along with Stefan greeting Elena as her date for the Decade Dance (check out new Vampire Diaries pics from it now!), below:
Source: TV Fanatic
Quote this article on your site
To create link towards this article on your website,
copy and paste the text below in your page.
Preview :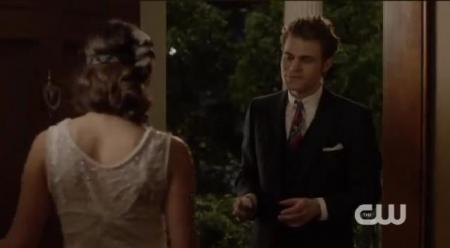 Top of Page
Back
Write an Article
---