Written by Feed Sunday, 12 February 2012 07:55
Supernatural aired a classic episode on Friday, an all-time great and definitely the best of season seven.
How will The CW favorite follow-up?
With "Repo Man," which features the return of Mark Pellegrino as Lucifer and which takes the brothers back four years to a case they thought they solved. It involves a demon and postal worker named Jeffrey, who now resides in a psych ward. Dean and Sam will pay him a visit on the episode.
Get your first look at what's to come now via the following preview and sneak peek:
Source: TV Fanatic
Quote this article on your site
To create link towards this article on your website,
copy and paste the text below in your page.
Preview :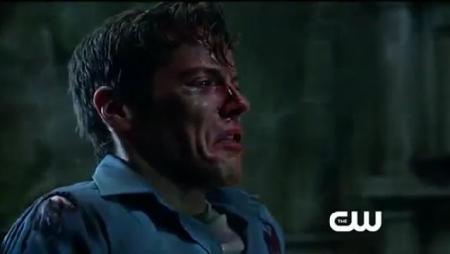 Top of Page
Back
Write an Article
---